Consistent ink densities over the entire sheet run
Faster achievement of target densities during makeready
Simple and automated setup
MetalControl reduces the colour setup times down to a minimum with 100% colour measurement. The analysing of every sheet during the production guarantees colour consistency during the whole production run.
Consistency of colour control during production is of upmost importance to ensure that the quality of every printed sheet meets the standards set by the customer. Colour variations or ink densities out of specification can result in complaints and significant financial losses. MetalControl automates this process, allowing the operators to maintain operational excellence.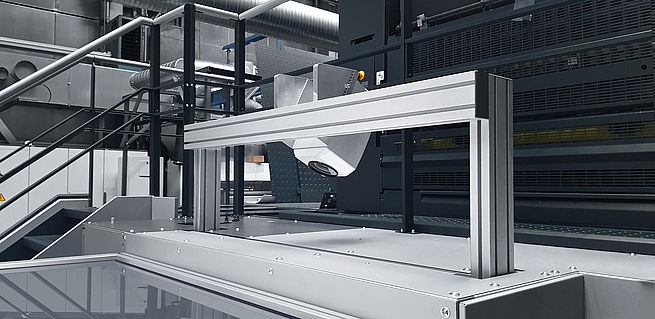 MetalControl is integrated into the MetalStar 3. A high resolution camera scans every sheet and measures the ink density within the print control strip. This information is continually evaluated and corrects the ink keys automatically. The intelligent colour controller (patented by Koenig & Bauer) responds to any out of tolerance reading to maintain the standard set for each colour. For example, certain special ink mixes are known to have slower reaction to change and MetalControl will automatically compensate for this. The benefit is a 100% closed loop colour control, which guarantees highest colour stability and consistency independent from the operator.
In addition, MetalControl has the ability to support the operator during the setup process. MetalControl is able to achieve the desired target densities fully automatically - without machine stop. This target densities are either imported from the prepress department via LogoTronic or choosen manually at the operator panel. Optionally, MetalControl also offers a semi-automatic process in which the target density is achieved in several steps. This can be particularly useful when reliable target densities are not available.
After each job MetalControl automatically creates a PDF report in which target densities and actual measured densities are shown per printing unit. This report can be either exported to the LogoTronic system or to a network drive at the customer site.