Original spare parts
Upgrades
Maintenance
Hotline Support
Koenig & Bauer MetalPrint's service staff support their customers with a comprehensive range of service products to ensure smooth and uninterrupted production of the printing and coating lines they support - day after day and worldwide. Koenig & Bauer MetalPrint not only supplies original spare parts. The experts and problem solvers at MetalPrint offer support and are always there to help - whether it's a new, highly productive MetalStar3 press or a classic machine from the past that has been faithfully in service for decades. "Our service portfolio is mainly based on four pillars: original spare parts, upgrades, maintenance and hotline support. The success of our customers always comes first," says Jochen Baudisch, After Sales Manager at Koenig & Bauer MetalPrint.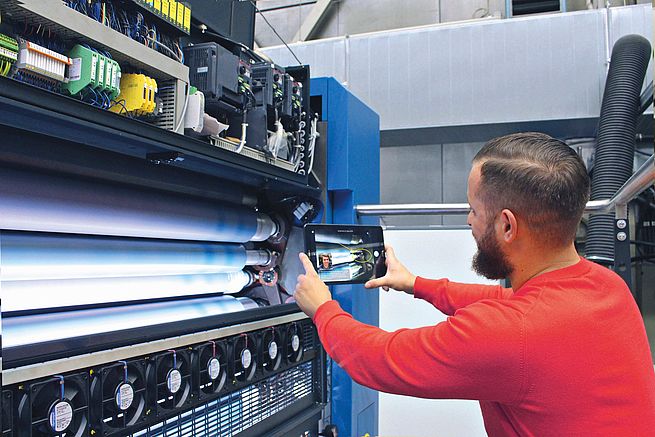 Original spare parts
Koenig & Bauer MetalPrint has always developed and manufactured spare parts of the highest quality to maintain the legendary reliability of its machines over a long period of time. Since Koenig & Bauer MetalPrint is offering more and more spare parts and spare parts packages at very attractive prices, it is particularly worth visiting the website regularly, as it provides up-to-date information on the latest promotions and offers.
Upgrades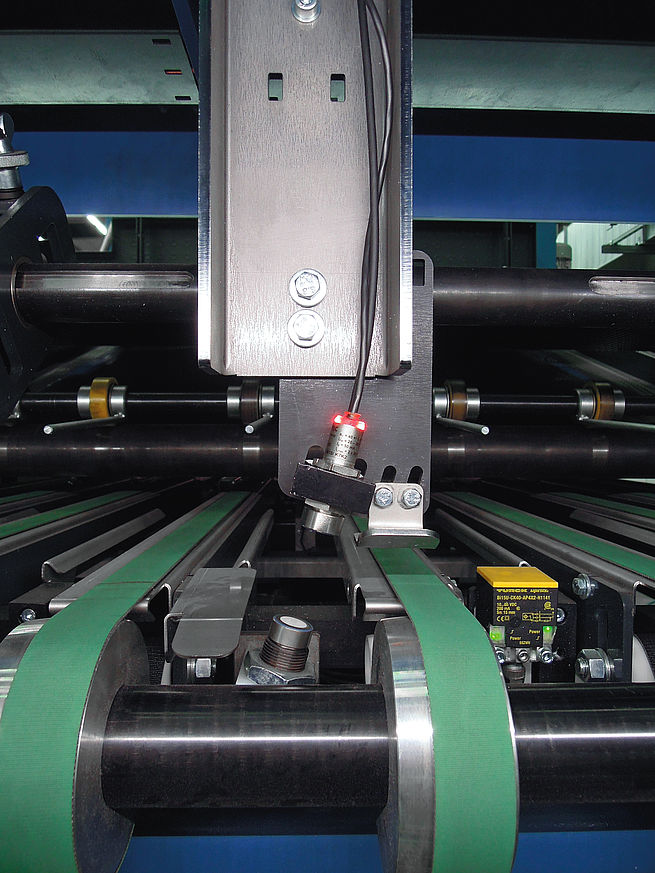 "At Koenig & Bauer MetalPrint we are constantly developing innovations to improve the performance of our printing and coating lines. Our hardware upgrades enable our customers to stay at the cutting edge of technology and to decorate metal sheets at the highest level," says Ivar Emde, Product Manager Service at Koenig & Bauer MetalPrint, explaining the company's philosophy of keeping customers up to date at all times. Such upgrades can be small, simple functional improvements such as ultrasonic double sheet detectors at the feeder. On the other side of the scale there are extensive electromechanical upgrades such as complete line synchronisation for complex tandem coating lines or the retrofitting of an EcoTNV (thermal exhaust air purification for drying ovens). Ivar Emde adds: "Whether small functional upgrades or large retrofits - customer benefits and short ROIs are decisive for all our upgrades. This makes existing printing and coating lines even better, faster and more sustainable."
Machine maintenance
More and more Koenig & Bauer MetalPrint customers are recognising the clear link between productivity and reliability on the one hand and the maintenance condition of their equipment on the other. The current Select Maintain packages are in line with this market trend and help not only to solve unforeseen problems on the lines, but also to take preventive measures to avoid unscheduled machine downtimes. As part of the Select Maintain program, not only preventive maintenance and functional checks are carried out according to the manufacturer's checklist, but also, for example, annual safety checks on the ovens. It goes without saying that the technical status of the inspected machines or systems is carefully documented and recommendations for further improvements are discussed with the customer during every maintenance assignment.
24/7 Hotline
Metal printers all over the world can now contact the Koenig & Bauer MetalPrint hotline around the clock. Remote maintenance experts can call up diagnostic, software and control data via a direct online connection. This means that almost 80% of all cases can be solved successfully within a short time and the printing and coating lines are quickly ready for operation again. Without the need for a technician to arrive and without long waiting times. "In this way we can ensure fast and cost-effective access to our customers' lines," says Tolga Turan, Head of Technical Service at Koenig & Bauer MetalPrint. "And the best thing is: with the Select Remote package, our customers can secure access to our team of experts at an attractive flat rate," concludes Tolga Turan. Of course, an upgrade to a modern broadband solution is available for all older machines that still have a conventional analogue modern.