We are a system supplier - that is our key strength
Koenig & Bauer MetalPrint supplies complete printing and coating lines in the most varied configurations - specifically for printing or coating or for a combination of the two, with UV drying systems or thermal drying ovens with integrated exhaust air purification, for decoration with 2 to 10 colours. Our solutions are individually tailored to the customer´s specific requirements. That makes us unique.
We offer a full spectrum of services from evaluations of existing equipment through to individually turnkey installations - all from a single source.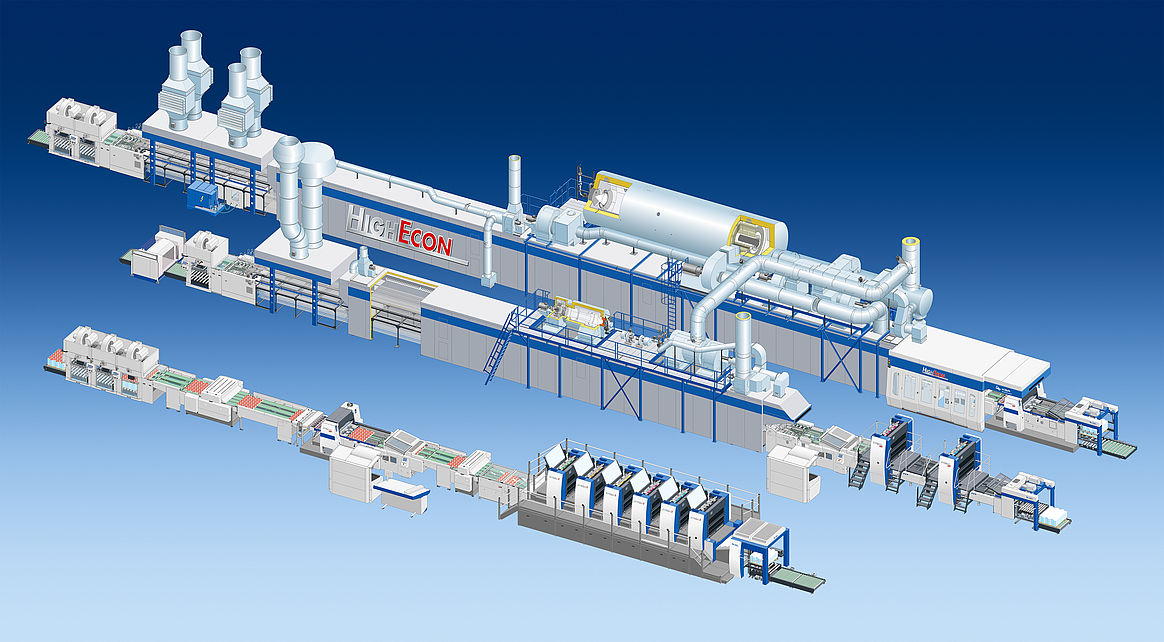 Examples:

The longest MetalStar line ever installed: 6-colour MetalStar 3 ahead of a tandem coating line, 140 (!) in length.

MetalStar 3 printing and coating line with 8 printing units, coating tower and drying tower.