Colour variations or ink densities out of specification can result in complaints and significant financial losses. MetalControl automates this process, allowing the operators to maintain operational excellence.
MetalControl is integrated into the MetalStar 3 and our high resolution camera scans every sheet and measures the ink density within the print control strip. This information is continually evaluated and corrects the ink keys automatically. The intelligent colour controller (patented by Koenig & Bauer) responds to any out of tolerance reading to maintain the standard set for each colour. For example, certain special ink mixes are known to have slower reaction to change and MetalControl will automatically compensate for this. The benefit is a 100% closed loop colour control, which guarantees highest colour stability and consistency independent from the operator.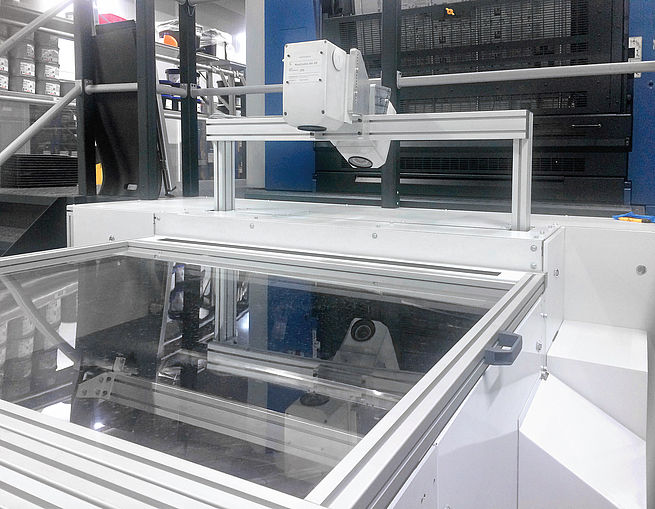 The conventional set up of a press can take up to 45 min or longer to reach the target density but with MetalControl just needs one pull using a sandwich setup which is a prepared mix between waste and good sheets. Based on the camera image, the software will automatically distinguish between good and bad sheets and measures (inline) only the colour on the good sheets. This feature allows MetalControl to achieve target densities for a new job in less than 5 minutes, with minimal waste.