At METPACK 2017 Koenig & Bauer MetalPrint presented MetalDecoJET, the first industrial inkjet printing system specifically developed for metal decorating with its unique waterbased ink technology.
True to the heritage of Koenig & Bauer, the development of the MetalDecoJet continued since
METPACK. Equipped with a new, simple and reliable way of handling metal sheets and improved piezo inkjet heads along with the colour management interface, which is specifically adapted for the MetalDecoJET, it evolved from a manual sheet inlay machine to a complete integrated commercial digital metal decorating line.
Multiple successful customer demonstrations has proven, that the MetalDecoJET is the right solution for short run production and customised applications in today's metal decorating industry.
But seeing is believing: Koenig & Bauer MetalPrint invites you to come to Stuttgart and see the line producing. Bring your data, samples and we will demonstrate to you how your actual jobs/ products being printed digitally. In the meantime you can download a Video on youtube of our new MetalDecoJET in action.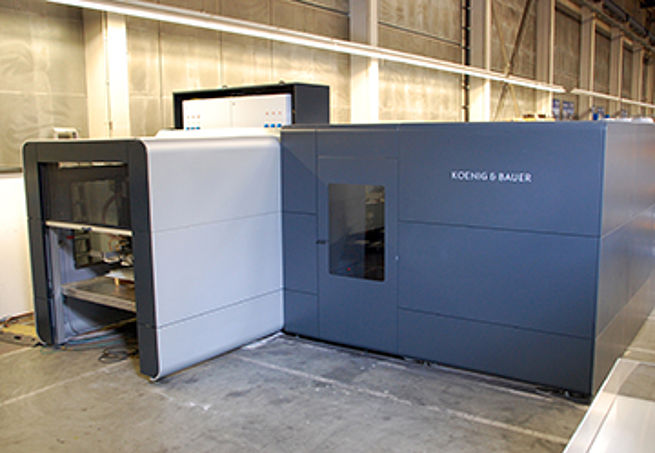 Make your appointment - We look forward to see you!